5.2.2.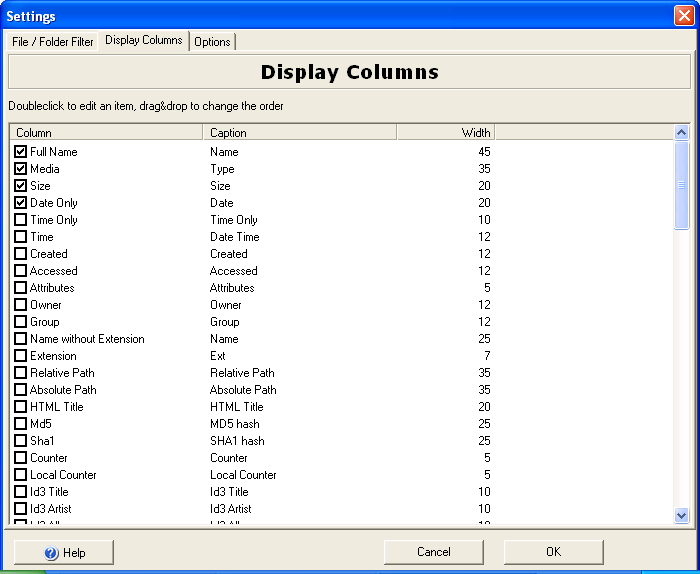 5.2.2.1.
Only checked columns are visible in the output listing. You can edit the caption or width of the column by doubleclicking or pressing the Enter key. You can change the order of the columns by dragging to the needed place: hold a row (that represents the column in the listing) with the left mouse button and then drag and drop it.
Caption is the title of the column in the listing. You can change it.
Column width is relative. This field is only used when the Table mode is set to either "User width (strict)" or "User width (not strict)" at the Options tab. It doesn't matter what absolute value you put in this field, just how it relates to the other columns' widths. Only visible columns share the space. The width provided is then translated to the HTML width.